In the City of Merritt, pet licence fees and donations are an important source for funding essential animal services. When you license your pet, know that you are doing your part to help your local shelter workers care for lost, injured and abused animals.
We are proud to call the BC SPCA Kamloops & District Branch an official Safe & Happy Partner. We will always donate 20% of every designer tag sale to Kamloops & District BC SPCA in an effort to provide additional funding for the community's vulnerable animals and the staff that serves them. They are doing some pretty amazing things for local animals in need. Read on to learn more about this great organization!
1000+
Animals sheltered
per year
580
Adoptions
per year
17
employees
We spoke with Ashley Fonataine, Community Engagement Manager, about what's been going on at the Kamloops & District BC SPCA.
What is something you are really proud of as an organization? In 2020, BC SPCA provided a wide range of services to care for and assist 97,109 animals in distress and need through our 44 locations and community programs such as spay and neuter. We provide human education programs to more than 5,750 children through school presentations and animal clubs. We also offered camps and workshops, which engaged nearly 6,000 youth through the BC SPCA Kids Club. In addition, BC SPCA provided lesson ideas and resources to 6,062 educators. One of many things we are really proud of is our BC Pet Registry, British Columbia's first centralized database for pets. More than 128,000 animals have been registered since its launch in April 2015.
What is something that makes your shelter unique? The Kamloops & District BC SPCA serves Kamloops and 13 surrounding communities. Not only do we provide in-shelter care and find homes for many PAWSOME animals, but our branch also runs a variety of community programs such as low-cost spay and neuter program, a human education program for both youth and adults, pet food banks, and advocacy on animal-related issues.
What is a program that you run that is really important for people to know about? When the pandemic hit in 2020, Kamloops & District BC SPCA set up the pet food bank outreach program to help pet guardians who may need support in caring for their animals. Keeping families and pets together is especially important at this time when many people are experiencing loneliness in self-isolation. With strong relationships with the community agencies and donor support, we were able to partner with nine local not-for-profit organizations and have distributed over 2,500 kg of dry dog food and over 500 kg of dry cat food.
Can you share a story of a specific pet you helped recently? Cooper arrived at the Kamloops & District BC SPCA in pretty rough shape. He had extensive damage to his left hind leg that had been left untreated for quite some time and required immediate medical attention. Unfortunately, it was too late to save his leg- it was determined that Cooper would need to have it amputated. Although he lost his leg, he did not lose his spirit! After surgery, Cooper was sent to a foster home where he made a full recovery. After receiving a clean bill of health, Cooper found his furrever home!
Cooper now goes by Keno, named after a small town in the Yukon that his new guardians want to take him to one day. He is healthy, happy and continues to improve and learn positive behaviors and new commands. Keno is in great hands and is getting all the love he deserves. High paw, Keno!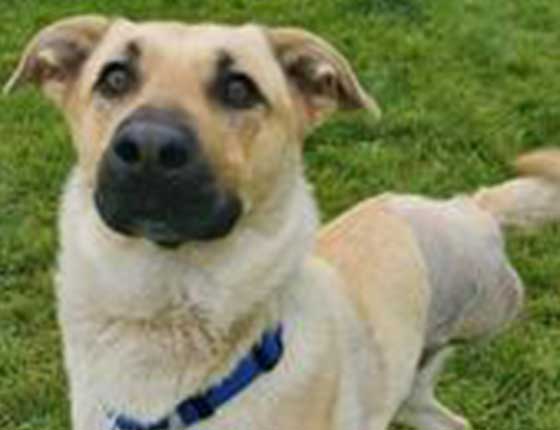 What is something you are raising funds for today specifically? We always look for ways to raise funds for our animals in care, emergency medical treatment and rescue, animal protection services, humane education and community outreach programs. We are currently raising money for recently seized animals. If you would like to donate, please visit https://spca.bc.ca/news/bc-spca-seizes-40-dogs-in-distress-from-sled-dog-operation/
Do you have any specific advice for pet owners that you'd like to share? Spaying or neutering your dog, cat, or rabbit doesn't just help prevent accidental litters; it also has health and behavioural benefits for your pet. Spaying/neutering your cat also helps your community combat cat overpopulation. Please spay or neuter your cats before they reach five months of age. Also, please ensure your animal has a microchip as permanent identification and their registration information is up to date.
For more information about BC SPCA Kamloops & District Branch, visit
https://spca.bc.ca/locations/kamloops/